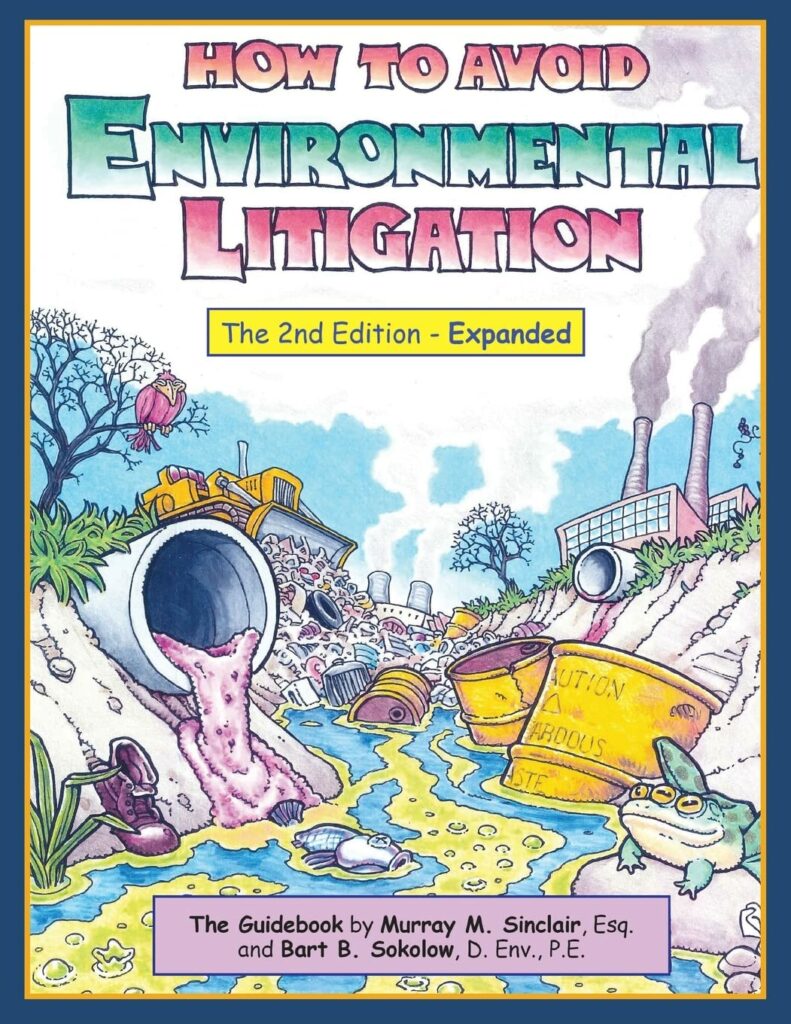 How to Avoid Environmental Litigation — 2nd Edition
2nd edition! It's available at Amazon in print and digital formats and Barnes & Noble in print.
"This book is a useful resource for the non-lawyer in dealing with potential on-site contamination issues, landfills, or other unknown environmental quagmires. The authors have written an easy to read book that translates basic environmental scientific issues into understandable language and simplifies the complex regulatory landscape. The reader is presented with pragmatic responses that can help them navigate environmental issues and avoid making problems worse . There are charts and questionnaires to help define problems and an extensive index that includes legal references and precedents. While environmental laws can be somewhat arcane even to those experienced in working with them, this book will be helpful to readers whether they are shopping center owners, small businesses, or manufacturers." — Jody Freeman, UCLA Professor of Law
"While the cover looks like a grown-ups' coloring book, it belies the seriousness of what's within. The book is geared toward the non-environmental lawyer who needs to catch up on this practice area, as well as commercial property and business owners." — The [California] The Recorder, a legal publication of American Lawyer Media, Inc., October 22, 2004
"This concise and thoroughly documented book, based on decades of experience, contains a wealth of valuable information and practical strategies to avoid environmental litigation in an increasingly litigious world. Written with remarkable clarity, numerous illustrative examples, more than a touch of perspective, and even well-aimed humor, this book is completely accessible to the non-specialist property owner. Takes you by the hand and leads you step-by-step through every aspect you need to know. The Index and Appendices alone are worth the price of admission. The best introductory book of its kind on the market." — Dr. Arthur Weiner, UCLA Professor of Public Health
For further information, contact bookorders@techstuff.com.